Suffolk Residents Share Strategies for Coping With High Food Prices
The hikes in food prices come amid record high inflation.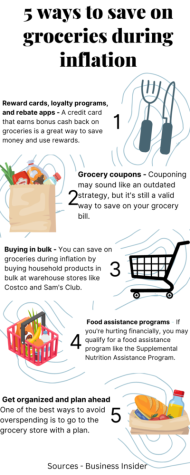 Residents of Suffolk County are feeling the impacts of record high inflation on their income, especially when it comes to the cost of household necessities such as groceries. 
Residents across Suffolk share their experiences and strategies for dealing with the high food prices. Their view shines a light on the effect inflation has on everyday life.
"Inflation has completely turned our household upside down," said Billy Massian, a 42-year-old resident of Brookhaven, NY. "The price increases have forced my wife and me to be more conscious about our family's needs and wants."
Due to the rising prices, families are compelled to meticulously plan out their weekly grocery shopping and meal preparation. In fact, some families have resorted to purchasing only those items that are on sale or available with coupons in order to stretch their budgets further.
"We now have a weekly menu board and shop solely based on that. I used to live to work, but with this record inflation, I now work to live," said Massian. "Our family has had to decrease family time and travel and increase workloads to compensate for these high prices that affect every aspect of our lives."
The CPI for all groceries increased by 0.4% from Jan. 2023 to Feb. 2023, with food prices being 9.5% higher than they were in Feb. 2022.
"My husband and I have to manage our expenses better since the cost of everything is increasing all at once," said Sharon Kloeckener, a 67-year-old resident of Brookhaven, NY. "Now, we go to multiple supermarkets for specific sales or items to stretch our household budget."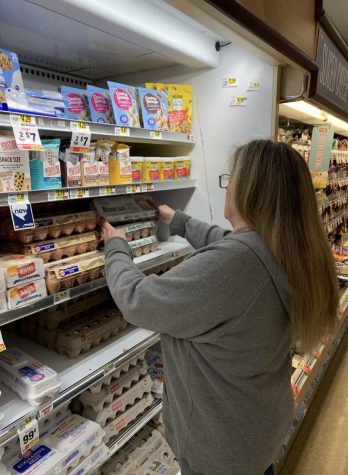 According to the all-items Consumer Price Index (CPI), which measures economy-wide inflation, there was a 0.6% increase from Jan. 2023 to Feb. 2023, and a 6.0% increase compared to Feb. 2022.
Residents of Suffolk are dealing with this high inflation but it's not just working adults who are struggling to cope with rising costs, college students are feeling the pinch as well.
"I used to be able to buy a whole cart of groceries for under $50, but now it seems like everything has gone up in price. It's frustrating because I'm already juggling a part-time job and a full course load. It's very stressful," said Ethan Cooper, a 21-year-old liberal arts major from Riverhead.
Despite these challenges, Cooper has found ways to adapt to the changing financial landscape.
"I've had to get creative with my meal planning to stretch my budget. I'll buy ingredients in bulk and freeze leftovers for later. I've also started growing some of my own produce to save money," said Cooper. "It's not ideal, but it's better than going hungry or racking up credit card debt."
Consumers, while adapting to rampant inflation, do not see an end to the situation in the near future.
"It's not just food prices that are going up, it's everything," said Cooper. "I feel like I'm constantly playing catch-up with my finances, and I don't see things getting better anytime soon."