New Beginnings: A Conversation With Suffolk County Community College President Dr. Edward Bonahue
"I think my job is to remind everyone that at the end of the day, our mission is one of public education and service. And it begins and ends with whether the student is successful."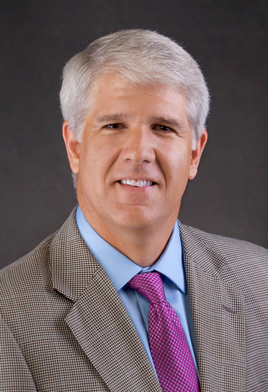 Suffolk County Community College (SCCC) welcomes the new President, Dr. Edward Bonahue, to the community. Bonahue was sworn in as the new president back in May 2021, and Compass News had the opportunity to sit down with the man in charge this past month.
Starting as a 20-year Suffolk County resident, Bonahue attended Ward Melville High School while living in Setauket. Growing up with both parents being educators, Bonahue went to college to study English Literature at Wake Forest University in North Carolina. Soon after, he would attend the University of North Carolina to complete his master's degree in Renaissance Literature.
"I think from the standpoint of my family and the value that we have always had in education, I'm proud that just about everybody in my family has had something to do with public education over the years."
Bonahue moved to Washington D.C. after graduating with his bachelor's degree in English Literature and worked as an editor for the General Services Administration. Afterward, he would shift over to work for the Folger Shakespeare Library. His experiences here in D.C. would make him realize he wanted to go to graduate school.
After moving to Gainesville, Florida, in 1995 due to his wife's teaching recruitment at the University of Florida, he became a professor at Santa Fe College. Here Bonahue earned tenure as a full-time Professor of Humanities and Theater, and eventually, he would serve as a department chair and Associate Vice President. Bonahue, for the last decade, would then become the Vice President of Academic Affairs at Santa Fe College.
"I would say I had a love for teaching after I got to graduate school, and I taught my first classes. I think that's where my love is; it's in the idea that I'm working with a class of students and the light bulb goes off…".
For Bonahue, after being a professor for many years, he misses the interaction with students. "One of the challenges of serving as the college president is always keeping the students' experience in mind; how is the student experiencing the college? So, I try to get out on campus regularly to see what's going on in the classrooms, buildings, labs, and so forth."
Now, what does the president do if he isn't constantly interacting with students or not teaching? Well, there are multiple vital tasks that Bonahue tackles daily. "I have meetings with staff; I have meetings with community members; I have meetings with legislators and people who are in a position to support the college…And so a lot of what I do is to try to present a vision and a sense of a shared mission."
With all the busy work of meetings and trying to get missions accomplished, the new president is beginning to see opportunities and is still learning about the college.
Bonahue said he has three missions he would like to accomplish with his time being the president here at SCCC, starting with the increase in the number of students who graduate.
"We have learned that although we are a very large college, and we graduate far more students than any other SUNY Community College, we could improve the graduation rate to allow students to move through the college a little bit more quickly, encourage those students to complete their two-year degree and then transfer."
Bonahue said that a student who graduates with any degree is 50% more likely to finish their bachelor's degree if they finish their two-year degree first. The reason for this, Bonahue said, is because students at a community college complete all their general education and prerequisite classes. So, finishing your two-year degree then transferring to a four-year college would create the visibility and the value of finishing a degree before a student transfers.
The president goes on to explain his second goal for the college.
A second goal would be to ensure that the career-focused programs that Suffolk offers are closely aligned with the workforce needs of Suffolk County and Long Island; Bonahue said that "there is no value in a degree if that is not what you are going to pursue…Employers need to tell us here are the skills we need students to have when they graduate." If our programs don't have those skills and specific material, we will change that, Bonahue clarified.
Lastly, the president said that his third goal has to do with how Suffolk County is changing. Bonahue provides statistics from the 2010 and 2020 Census to conclude his third mission.
"In 2010, the minority population of Suffolk County was 28%. By 2020, that minority percentage increased to 36%. Largely growth in our Hispanic communities, a little growth in our African American communities, some growth in our Asian American communities." Bonahue uses this statistic to emphasize that if Suffolk County is a third Hispanic, he expects to see a third of SCCC's student body being Hispanic and a third of our competitors Hispanic and so forth.
He described this mission under the word of equity, "equity meaning not that we treat everybody the same, but that we try to meet people where they are. Give them the support that they need that allows them to be successful. We need the support that makes you feel at home, gives you a sense that you belong, allows you to connect with a sense of community."
Bonahue said that "anything that constitutes a barrier…anything that makes it easier for students to attend and be successful is part of what we need to do to make software better."
"I think I'm a good match for Suffolk Community College because a lot of what I learned about higher education came from the classroom. And so in my heart of hearts, I like to keep that mission of student learning and student success first."