Ants From Up There Review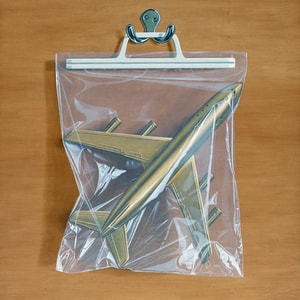 "Black Country, New Road is a seven-piece post-rock band from England." That's how I would have started this review, but only days before the group's sophomore studio album Ants From Up There would be released, front man Isaac Wood would announce his departure. "More now everything happens that I am not feeling so great," he said, "and it means from now I won't be a member of the group anymore." His words were confusing, but his struggles with his own mind were clear.
Mr. Wood's inner-conflict may not be a shocking revelation to anybody who has already listened to the band's debut, For the First Time. Every fault of his trembling voice, every movement of his tongue, every ounce of shame or fear breathed by Mr. Wood is clearly audible as he straddled the line between singing and spoken word. His lyrics are written plainly, communicating his thoughts directly, akin to artists like Father John Misty or Rex Orange County. For a vocalist like Mr. Wood, there isn't much of a facade between himself and the microphone.
While Isaac Wood has now exited the Black Country, New Road roster, he stayed long enough to play his part on Ants From Up There. Also returning are the rest of the ensemble, extending to include not only guitar, bass and percussion, but keys, saxophone, and violin as well. Larger lineups such as this are consistent with many experimental post-rock bands. You should see the personnel of Swans or Godspeed You! Black Emperor.
So, the band is back in form for this album, but with a different set of inspirations. Almost all traces of punk have completely disappeared. The distorted guitars and fat synths from the debut haven't really returned like one might have expected. In exchange, the band tries out some fusion with chamber pop, and follows more closely the conventions of pop music, employing some real chorus-verse-chorus action. And they do this without betraying the art of the crescendo. The musical climaxes punctuating Ants From Up There aren't as explosive or aggressive but are given longer time to develop, culminating in grander movements. Some of the best progressions happen over the course of songs like Haldern, on which the instrumental is built up and up until it blooms, with the piano twinkling in between the crashing cymbals and guitar chords.
Something immediately noticeable about the track list this time around that it's much less diverse than its predecessor, despite being almost double in size. Sometimes during my first few listens, I felt as though I was waiting for the song to click for me, or for it to evolve into something exhilarating. Ants From Up There certainly feels longer than just an hour, as the band takes fewer twists and turns than I would have expected. However, this didn't end up as a negative thing for me. The album sounds less adventurous because really, it's less of a mess. The catchy riffs and the more conventional song structures made me want to keep returning to album to recontextualize all of what I could remember from my listens, and what at first was a difficult and thick project become a familiar album to sing along to in the car. The choruses on this project hit great, particularly on "Good Will Hunting," where Mr. Wood is joined by Georgia Ellery, the bands' violinist. Her flat, small voice contrasts well behind Isaac Wood's rumbly and dark tone as they sing about the all too familiar fear of the telephone. You might be surprised by how cryptic and ominous she can get with Jockstrap, the other band she's a member of.
This direction was a good one to go in for Black Country, New Road. That being said, I would personally accept it wholeheartedly if this was the band's final studio album. Members have expressed interest in moving forward as a group outside of growing their discography, whether it be working with other musicians for other projects or scoring a movie. The band seems fully matured on Ants From Up There, and I wonder if they could still produce an album as interesting and confident down the line.