Edward T. Bonahue, Ph.D. to be Inaugurated as Suffolk County Community College's Seventh President, Friday April 8, 10 AM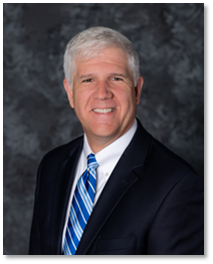 Suffolk County Community College will inaugurate Dr. Edward T. Bonahue as its seventh president at a ceremony to be attended by more than 500, including representatives from the State University of New York, Long Island business and community leaders; labor, state and local elected leaders, college and university presidents from throughout Long Island and the region; the College's Board of Trustees, administration, staff, faculty and students on Friday, April 8, 2022 at 10 a.m. at the Suffolk Federal Credit Union Arena on the Michael J. Grant Campus, Brentwood, NY 11717.
Dr. Bonahue was appointed College president in April 2021 and assumed leadership in late June.
Dr. Ed Bonahue, a seasoned higher education executive is the seventh President of Suffolk County Community College, the largest community college in the State University of New York (SUNY) system.
Bonahue has more than 25 years of experience in community college education, including service as a tenured faculty member and senior executive, He joined SUNY Suffolk on June 28, 2021.
Previously, Bonahue served as Provost and Vice President for Academic Affairs at Santa Fe College in Gainesville, Florida where he provided leadership for planning, management, and assessment of all credit and non-credit instructional programming, and economic and workforce development initiatives. He successfully implemented nine new baccalaureate programs and multiple associate of science degree and certificate programs, as well as two deferred-admission partnerships with the University of Florida. In addition, he served as the associate vice president for academic affairs; chair, Department of Humanities and Foreign Languages; co-chair, International Education Initiative, and he earned tenure as a professor of Humanities and Theatre.
Bonahue's scholarly research on Renaissance literature has appeared in Studies in Philology, Renaissance Papers, Studies in English Literature, and elsewhere, and his work on Stephen Sondheim has been reprinted and cited repeatedly since its first publication. His study on best practices in international education has been published by NASPA, and he has served as Managing Editor of Shakespeare Quarterly at the Folger Shakespeare Library. In 2009, Bonahue was a Fulbright Scholar with the U.S. International Administrators Program in Germany, and in 2016-2017, he was an Aspen Institute College Excellence Program Presidential Fellow. He currently serves on the Board of Directors of the Hauppauge Industrial Association.
Dr. Bonahue earned the Ph.D. and M.A. degrees in English literature at the University of North Carolina and his B.A. in English literature from Wake Forest University. He is also a proud graduate of Ward Melville High School and the Three Village School District.