One Semester Down, A Peek at 2 Freshmen's Suffolk Journeys
These students overcame different obstacles to pursue their goals
For freshmen during any era, the transition into college life can be a difficult one. For Covid-era students, it's particularly challenging.
We checked on two students to see how they were doing. One has found peace in cheerleading and another, who aims to be a registered nurse, has gone through some tough times holding tight to her dreams.
Ashley Melanin, 20, Mastic, early childhood education
''Traveling to school was definitely something I struggled with. The battle of online classes also gave roots to anxiety in me and I had a hard time overcoming that,'' Melanin said. 
She said the transition to in-person classes has been "blissful." 
''When I finally started taking in-person classes, I not only was able to come out of the pressure and anxiety I was experiencing but I also found my love for cheerleading.''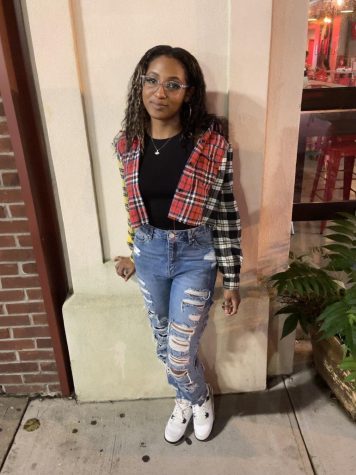 Monee Byrams, 20, Shirley, nursing
''I struggled with managing time for college as I have to manage both – work as well as school,'' Bryams said. ''With that, I'd also like to ensure those students who are struggling to manage time that, commitment and dedication go a long way, and if you use your time wisely you will be able to manage it properly.''  
She plans to become a registered nurse and advises everyone to pursue their dreams while going through the hurdles they will face with a smile. 
Melanin added: ''Small steps each day raise big results.''