10 Upcoming Female-Centric Movies 2023
This year has a long list of upcoming movies, some of which have the potential to be blockbusters. While we're excited for the adventures of Super Mario, Spider-Man, Teenage Mutant Ninja Turtles, etc., we cannot forget that there are also plenty of female-centric films throughout the remainder of the year after films like M3GAN, 80 For Brady, and Scream VI.
Though not a lot, there are a variety of movies written and/or directed by women, as well as one or multiple actresses, many of which with years of experience and critical acclaim from critics and audiences. It should also count if the movie stars a woman but is written and directed by a man (or men). All of them have stories to tell and we should all listen or, most importantly, watch.
For this year's Women's History Month, we'll be going through the Top 10 anticipated female-centric films of 2023. Be sure to mark your calendars.
10. Leave the World Behind
Let's start this list off with a new psychological thriller that was filmed and is taking place right here in Long Island! Leave the World Behind is based on the 2020 suspense/thriller novel by Rumaan Alam, and was a finalist for the National Book Award for Fiction in the same year. The plot presents a family vacation that was suddenly interrupted by two strangers that are bearing news of a mysterious blackout. With this impending threat among them, both families are forced to decide on the best possible strategy to survive their eventual doom, as they grapple with their own place in the world that will soon collapse.
Leave the World Behind will be starring Academy Award-winning actress Julia Roberts, who is also one of the film's producers, and will be written and directed by Sam Esmall. In addition, the film also features a stellar cast, many of them either had won or were nominated for Academy Awards. This includes Mahershala Ali, Ethan Hawke, Myha'la Herrold, and "Six Degrees" himself Kevin Bacon. The film will be released on December 8th by Netflix.
9. Joy Ride
To clarify, this is not related to the 2001 road thriller/horror film starring the late Paul Walker and Steve Zahn— not that I know much about it, either. This is its own movie. Joy Ride is Adele Lim's directorial debut, given her previous experience as a screenwriter for Crazy Rich Asians and Raya and the Last Dragon. Alongside the Malaysian-American producer/screenwriter, there are also author/screenwriter and comedian Cherry Chevapravatdumrong, or Cherry Cheva, and television writer/producer Teresa Hsiao— both with previous experience on Family Guy— set to write and produce the film. This upcoming comedy follows the journey of four Asian-American women traveling through Asia in search of one of their birth mothers. The main cast includes: American actress and singer/dancer Ashley Park, comedian Sherry Cola, Academy Award-nominated actress Stephanie Hsu, and writer, comedian, and actress Sabrina Wu. The film is scheduled to be released on June 23rd.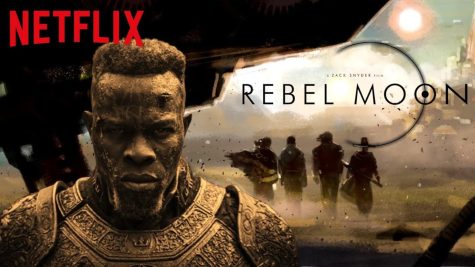 8. Rebel Moon
Well-renowned director Zack Snyder will be releasing his second Netflix film since the zombie heist film Army of the Dead back in 2021. Rebel Moon is an epic space opera inspired by the works of the late Japanese filmmaker and painter Akira Kurosawa and the Star Wars films. The premise presents a fictionalized peaceful colony located on the edge of the galaxy that is suddenly threatened by armies of a tyrannical regent called Balisarius. A young woman named Kora, who is deemed to have a mysterious past, must seek out warriors from nearby planets to help them challenge the regent. Kora will be played by Algerian actress, model, and dancer Sofia Boutella. This is Snyder's third film with a strong female protagonist. Additionally, Rebel Moon has an ensemble cast that includes critically acclaimed actor Djimon Hounsou, British actor/director, screenwriter, and rapper Ed Skrein, film and theater actor Ray Fisher, and one of Britain's most prolific actors Sir Anthony Hopkins, among many others. The film will be released on December 22nd by Netflix, and there will be a follow-up scheduled to be shot with the film back-to-back.
7. Are You There God? It's Me, Margaret
Another Judy Blume adaptation for the big screen is on the way. After 49 years of rejecting several offers to adapt her book since its publication in 1970, Blume finally sold the film rights to writer, producer, and co-founder of Gracie Films James L. Brooks and screenwriter Kelly Fremon Craig. After her directorial debut The Edge of Seventeen in 2016, Craig is set to write and direct this coming-of-age comedy-drama.
The film, like the novel, centers on Abby Ryder Fortson as sixth-grader Margaret Simon, as she and her family move from New York City to the suburbs of New Jersey. Rachel McAdams will be playing her Christian mother, Benny Safdie as her Jewish father Herbert, and Kathy Bates as her Jewish paternal grandmother Sylvia. Because of her parents' interfaith marriage, Margaret goes on a quest to discover her religious identity. Are You There God? It's Me, Margaret will be released on April 28th.
6. My Big Fat Greek Wedding 3
Shortly after the release of the sequel of the sleeper hit rom-com My Big Fat Greek Wedding 2 back in March, 2016, Canadian actress and screenwriter Nia Vardolos hinted at the possibility of a third installment in the franchise. Seven years later, here we are. As of now, there isn't a lot of information regarding the film's plot or even a synopsis. However, the main cast of the previous two films, aside from Vardolos (who also wrote & directed the film) will be reprising their roles, including: John Corbett as Ian Thomas Miller, Lainie Kazan and Louis Mandylor as Maria and Nick Portokalos, Andrea Martin as Theia Voula, Gia Carides as Nikki Portokalos, and Joey Fatone as Cousin Angelo. The film will be dedicated to the memory of Michael Constantine, who played the protagonist's Windex bottle-toting Greek father Kostas "Gus" Portokalos. The actor died on August 31, 2021, at the age of 94. My Big Fat Greek Wedding 3 is scheduled to be released on September 8th.
5. Evil Dead Rise
Known as the fifth theatrical installment for the Evil Dead franchise, Evil Dead Rise introduces new characters in a familiar story with more demonic creatures. The film stars Australian television actresses Lily Sullivan and Alyssa Sutherland as sisters Beth and Ellie. The cast also includes transgender actor Morgan Davis in the role of Danny. The sisters' estranged reunion was cut short by a nightmarish battle for survival against flesh-possessing demons.
The supernatural horror film is written and directed by Lee Cronin, and will be released on April 21st.
4. The Color Purple
To avoid causing any outrage, allow me to address that this is not a direct remake or reboot of Steven Spielberg's 1985 epic coming-of-age period drama. While this is the second film adaptation of the novel, it is primarily based on the 2005 stage musical of the same name. The Broadway production won two Tony Awards in 2016, including Best Revival of a Musical. Being an adaptation, it once again tells the story of an African American woman's life-long struggles living in the south during the early 1900s. The cast includes R&B singer and actress Fantasia, Academy Award-winning actress Taraji P. Henson as Shug Avery, multi-talented singer-songwriter, actress, and entrepreneur Ciara as Nettie Harris, critically acclaimed actor and director Colman Domingo as Albert "Mister" Johnson, and well-accomplished actress in television and film Elizabeth Marvel as Miss Millie, among several other cast and characters.
The Color Purple is directed by rapper and songwriter Blitz Bazawule and adapted for the screen by playwright Marcus Gardley, and will be released on December 20th.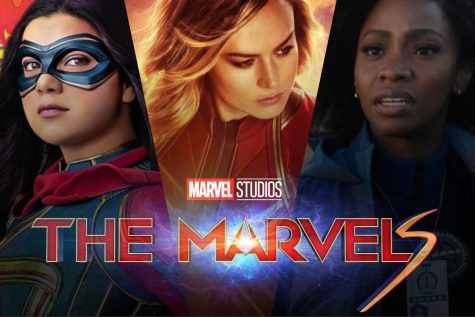 3. The Marvels
For all the Marvel fans out there, be prepared for another addition to MCU's Phase 5 this year after Guardians of the Galaxy Vol. 3 on May 5th. The Marvels stars a trio of powerful heroines with Academy Award-winning actress Brie Larson as Avenger and ex-U.S. Air Force fighter pilot Carol Danvers/Captain Marvel, Pakistani-Canadian actress Iman Vellani as teenaged mutant Kamala Khan/Ms. Marvel, Black Reels Award-winning actress Teyonah Parris as S.W.O.R.D agent Monica Rambeau, and cultural icon Samuel L. Jackson reprising his role as Nick Fury.
For the moment, the remaining information about this film is a little vague. As of now, we don't know who the antagonist is outside of the casting of British actress and playwright Zawe Ashton. However, the premise follows shortly after the events of the Disney+ series Ms. Marvel released last year in June, as well as being a sequel to 2019's Captain Marvel— which was released on International Women's Day. Carol, Kamala, and Monica began randomly swapping places with each other whenever they use their powers, and they must team up to figure out why. The Marvels is directed and co-written by award-winning director Nia DaCosta and will be released on November 10th.
2. The Little Mermaid
As part of an ongoing trend of reboots and long-awaited sequels in Hollywood, Disney takes yet another shot at their live-action series with the 1989 animated classic The Little Mermaid. As expected with these live-action remakes, this upcoming musical fantasy film will follow the same plot as the original: Ariel explores the human world after saving and falling in love with a man named Prince Eric. In exchange for her voice, she makes a deal with the conniving sea witch Ursula to give her a pair of human legs so she could discover the world above water and try to impress Eric without speaking.
Despite the casting choice for the lead sparking controversy with singer/songwriter and actress Halle Bailey playing Ariel, there's no doubt of some degree of potential for her performance, given her high vocal range. However, the film differentiated from the original is up to the critics and audience by its upcoming release. The cast also features Jonah Hauer-King as Prince Eric, rapper and singer-songwriter Daveed Diggs as Sebastian, actress and comedian Awkwafina as Scuttle (a female diving bird instead of a male seagull), Canadian actor Jacob Tremblay as Flounder, Academy Award-winning actor Javier Bardem as King Triton, and Emmy-winning actress, comedian, producer, and fashion designer Melissa McCarthy as Ursula.
The Little Mermaid is directed by film/theater director and choreographer Rob Marshall, and written by Academy Award-nominated screenwriter David Magee and longtime accomplished screenwriter Jane Goldman. The film will be released theatrically on May 26th.
1. Barbie
Saving the best for last, we finally get to witness the most iconic fashion doll in history on the big screen. Of course, we can't forget the several animated direct-to-video television films over the years, so it's not necessarily her first movie. In addition, this is also not the first time we've seen Barbie in a major motion picture. In Disney's 2010 computer-animated Pixar film Toy Story 3, Barbie (voiced by Jodi Benson) is a side character alongside Ken (Michael Keaton) at Sunnyside Daycare. But in this case, Barbie and Ken are the main stars in their own movie.
Barbie stars Australian actress Margot Robbie as the titular character and Canadian actor Ryan Gosling as Ken, both nominated for Academy Awards. Robbie is also one of the producers through LuckyChap Entertainment, her own production company that focuses on female-focused films and television series. The films and shows include I, Tonya, the Hulu TV series Dollface, Birds of Prey (and the Fantabulous Emancipation of One Harley Quinn), and Promising Young Woman. The premise, according to sources, is Barbie going on a search for true happiness in the human world after being expelled from "Barbieland" for being a less-than-perfect doll. Interesting, to say the least. But everyone is highly curious about how this film will stand out compared to all the previous direct-to-video films, outside of this being live-action. The first teaser trailer humorously presented such a meta-marketing ploy: it parodied the opening to Stanley Kubrick's 2001: A Space Odyssey while describing (in a nutshell) the history of how the original Barbie was created— including the character wearing a black-and-white zebra-striped swimsuit and her hair in a topknot ponytail, the design of the very first Barbie doll in 1959.
With Mattel's trust, millions of women who grew up playing with Barbie dolls and other Mattel collectibles are rightfully excited to watch this full feature in theaters and continue to inspire new generations of girls. The film is directed and co-written by Academy Award-nominated director Greta Gerwig, and will be released on July 21st.
Granted, it's not a lot for an entire year, but it's a start. We have a variety of comedy, romance, action, horror, and suspense. The color palette range from hot pink to light blue or shining yellow to unsettling black or gray. All of it depends on which movie from this list you will decide to watch in the future. We can't guarantee that all of them will be critical or domestic successes— which can also be said for the rest of the movies this year— but we can certainly give them the attention they deserve. Who knows? It may even encourage the film industry to produce and release more female-centric films. Hire more female writers and directors so they can tell more stories from a female perspective. Better yet, there can also be male-led films with female directors and/or writers. Films like Point Break, American Psycho, and The Hurt Locker proved that this new perspective can be critically or even domestically successful.
So, for the remainder of the year, while you're more than welcome to watch other anticipated movies in the theaters or on streaming services, don't forget about these films, as well. Watch these stories, hear their point of view, and enjoy the show.