Suffolk Students Took a Shot at March Madness Championship Predictions
Josue Salmeron, a physical education major, predicted both the final matchup and that UConn would win.
March Madness, one of the most highly anticipated sporting events of the year, had basketball fans all over the country eagerly awaiting its outcome.
At Suffolk, students had no exception to the excitement surrounding March Madness, and many of them had their own predictions about which team would come out on top. 
While child education major Paul Gutman got the two teams that would make it into the final correct, who would eventually win was different from what the scoreboard showed in the end.
"I think FAU will beat San Diego State and advance to the final, and Miami will crush UConn and also move to the final," Paul Gutman, 20, said on March 29. "Personally, I'm pulling for FAU to win over Miami because of their the ninth seed."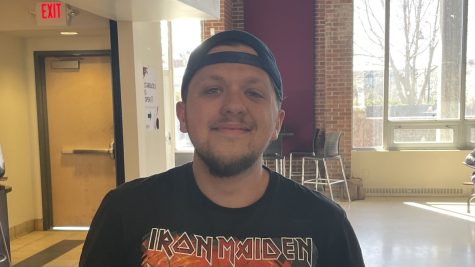 Josue Salmeron, 21, a physical education major, predicted both the final matchup and who would win. "I feel like the two teams that will be playing in the final is FAU and UConn," Salmeron, said on March 30, before the big game on April 3.
The UConn Huskies and San Diego State demonstrated both demonstrated remarkable skill and determination in their journey to the championship
"UConn, I think, will win because they are on an impressive run of 9 wins in a row and I feel like the odds will be greatly with them, considering how they play and how strong they've played these last nine games."
The UConn Huskies held off a small second-half push from San Diego State to win 76-59 and win their 5th championship. 
"UConn showed why they were favorites despite not being the number one seed. They finished their unbelievable unbeaten streak with a bang by beating and demolishing San Diego on Monday. They were the best out of the Final Four, and more importantly, Huskies up," Salmeron said upon seeing UConn win the championship.