A Decision To Not Get Vaccinated Could Cause Lives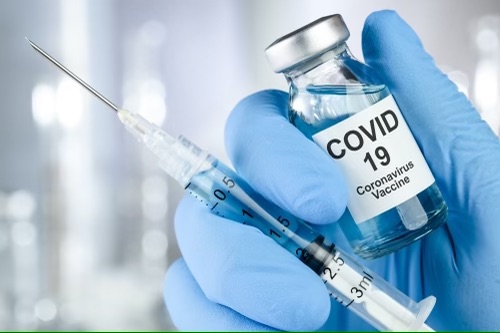 Since the start of COVID-19, there has been mass controversy surrounding the regulations put in place to protect the health of Americans. Disagreements began to escalate as masks became mandated and the world as we know it began to shut down. Schools and workplaces closed, and medical officials recommended quarantine as a way to stop the spread. 
 As more months went by of not living life, as usual, people grew tired of dealing with the virus and the many restrictions put in place. People were searching for a solution, yet, finally, when scientists came up with the vaccine– the one component that would stop the severity of this virus, it was these same people complaining about Covid that refused to take this simple step of actually getting the vaccine.
 According to PBS news, 41% of Republicans seem to be against the idea of getting vaccinated, while only 4% of Democrats don't feel that way. It appears that receiving the vaccine, which had begun as a health issue, has now become a political hot point. 
 The mass consumption of strongly right-wing news sources and the oversaturation of information available to the public caused many to become more skeptical of the vaccine. The divide of people getting the vaccine versus those against it has raised the question of whether people are reluctant to get the shot out of miseducation, selfishness, or something else? 
 Unproven conspiracy theories, mistrust of government, and information regarding side effects are influencing millions of Americans to question the reliability of science-based statistics. According to the Center for Disease Control and Prevention (CDC), scientists evaluated the vaccine's safety by conducting tests on tens of thousands of participants during long and detailed clinical trials.
 Many individuals have not gotten the vaccine because they believe they are low-risk and that their health isn't in jeopardy if they contract COVID-19. Studies show that being infected by Covid affects themselves and everyone they come in contact with. Anyone can be walking out in public, not even knowing they have COVID, with the possibility of being asymptomatic. The people this affects the most are high-risk people, meaning health issues (which include infants, the elderly, and anyone who has serious health problems.) Accidentally passing this virus onto others can cause hospitalization and even death. 
 All three vaccines (Pfizer, Moderna, and Johnson and Johnson) have met the Food and Drug Administration's (FDA)' scientific standards for safety, effectiveness, and manufacturing quality needed to support approval. The vaccine currently continues to undergo intense safety monitoring daily. All three of the vaccines have proved to reduce hospitalizations and deaths in both adults and children. The benefits highly outweigh the risks, and long-term side effects are rare. 
 COVID could be a thing of the past if everyone trusted the science that created the vaccine. CDC studies such as "Interim Estimates of Vaccine Effectiveness of Pfizer-BioNTech and Moderna COVID-19 Vaccines Among Health Care Personnel — 33 U.S. Sites, January–March 2021" have shown that vaccinations have reduced a person's chances of infection by 90 percent two weeks or more after vaccination. 
According to the Suffolk County Department of Health and Human Services, 65 percent of people are fully vaccinated to make things more local. Yet, 183 people in just the week of 10/11 alonhttps://www.torrancememorial.org/News_Center.aspxhttps://sccompassnews.com/wp-content/uploads/2021/10/IMG_3172.heicthe e have been hospitalized, and 43 people have been put into Intensive Care Units due to Covid, causing three deaths a day. If everyone got it, the vaccination could bring the last numbers down to almost zero. 
Because this health issue has been turned into a political issue that has fallen along partisan lines, we as Americans must see this as an issue of medicine, biology, and science, not ideology. Some people have seized on this health issue to scare and intimidate others into buying into their belief system. People can spread fear as a means of controlling people. More unreliable information is spread as people have access to share their thoughts online. As a result, people have grown to listen to unreliable and unverified sources.  
Much of what prevents individuals from getting vaccinated is myths of infertility's long-term effects in women, yet the CDC has not proved this unruly claim. Studies are ongoing, and thus far, there has been no data to prove this theory and no credible scientific evidence.  
 As well as the infertility myths, many people assume they are being microchipped. Scientists developed this vaccine to fight against disease, not as a tracking device for everyone's every movement. The CDC has disclosed their ingredient list on ingredients in the vaccinations, and all vaccines are entirely free from metals and silicon.
To conclude, I feel it is time to accept the facts made public by reliable sources and understand the importance of getting vaccinated. The vaccine is universally accessible, and Pfizer is available to anyone 12 years or older, while Moderna and Johnson and Johnson are available to individuals 18 years or older. This is a matter of literally life and death, and the way Covid is spread through human vectors could be turning unvaccinated people into time bombs ready to explode. With the vaccine being so easily accessible, everyone must be adequately educated on vaccination to use it to make positive change.