Upcoming Presentation by Holocaust Survivor Ben Lesser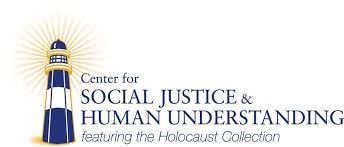 On Wednesday, November 10th at 11:00 a.m., the Center for Social Justice and Human Understanding (CSJHU), in collaboration with the Michael J. Grant Campus Office of Campus Activities and the campus' Honors Club, will be hosting a Zoom lecture with Ben Lesser, a survivor of the Auschwitz, Buchenwald and Dachau concentration camps. This is a unique opportunity to hear one man's incredible experience of the Holocaust, World War II and Nazism.
Born in Krakow, Poland in 1928, Lesser lived much of his childhood in Jewish ghettoes mandated by Adolf Hitler before spending five years in the death camps from which he and his older sister Lola were the only members of his immediate family to survive. Harrowing and haunting, his is also a story of determination and perseverance in the face of the most daunting odds, and he will talk about how, once liberated from Dachau, he moved to America and dedicated his life to preserving the memory of what happened in the Holocaust so the world cannot and must not be allowed to forget.
Zoom information:
https://sunysuffolk-edu.zoom.us/j/81782609237?pwd=VDcweXoxSUhTckVHaHY2dXBSYlMzUT09
Meeting ID: 817 8260 9237
Passcode: 454710