Suffolk Students Share Easter Traditions
People have many ways of celebrating Easter, whether it's getting dressed to go to church, Sunday dinner with loved ones, or a good old-fashion easter egg hunt for kids to enjoy. These traditions are what make this holiday special to them, with that here's how a few Suffolk students plan to spend Easter. 
Alex Rodriguez, 21, a digital art major from Huntington, often spends his holiday on family vacations.
"We try to go every other year, but I would soon love to go someplace new every year," Rodriguez said. "This year I am going to Tampa Bay and watching The Rays game, but for the past few vacation spots we have been to Virginia, Niagara Falls and I've even been to Hawaii."
When his family doesn't travel the world during Easter, they have other traditions.
"Usually my mom will cook and sometimes invite my grandma or cousins over to join us. After we'll usually wind down with a movie or TV show."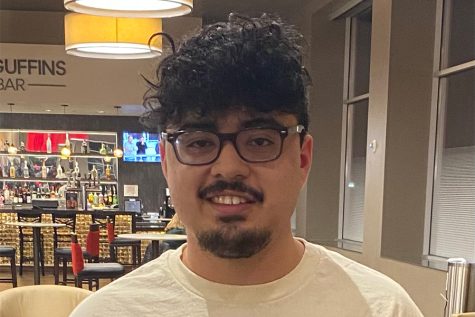 Alejandro Duarte, 20, a liberal arts major from Babylon, spends his holiday connecting with his large family. 
"I have lots of aunts, uncles and cousins that are out of state and we don't get to see each other often, but since I was little we always make Easter Sunday a priority," Duarte said. 
"We don't do much besides easter egg hunts for the kids, family dinner with everyone, and then catch up and talk about the latest family gossip, but it's nice me seeing everyone gathered at that dinner table."