Ammerman Student Summer Highlights
In this collection of vignettes written by SUNY Suffolk's advanced news writing class, a handful of students on the Ammerman campus recall memories of the best moments of their summers.
The Sound of Memories
By Layne Groom
For Patrick Adams and his brother Dylan, a Dead and Company concert at Citi Field turned out to be one of the best nights of their summer. Dylan had been away with the U.S. Marines for the past year, and the two hadn't been able to see each other. Being surrounded by easygoing hippies with the sound of classic rock filling the air brought the brothers back to  memories of their late grandfather Ralph. 
"It was a good time. My grandfather recently passed. He was a little bit of a hippie, and that's sort of who goes to these concerts," said Adams, a 17-year-old education major from Selden who is attending his first semester at Suffolk. 
Dead and Company is composed of Bob Weir, Mickey Hart, and Bill Kreutzmann: three past members of the folk rock group The Grateful Dead- a band their grandfather loved. The brothers spent the concert reminiscing and having conversations about him. 
"We spent a lot of time talking about him because those were his people. It is something he would have enjoyed, too."
Madan's Visit to the Golden Temple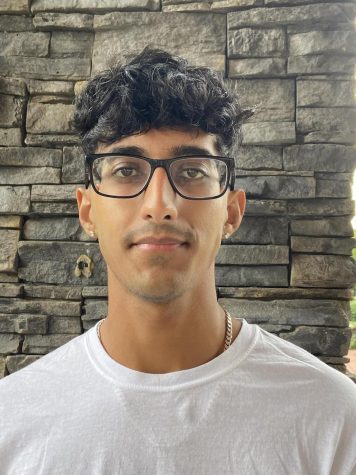 By Santiago Vargas
Madan Sharma was two years old when he left India. 16 years later, he returned to his homeland for vacation. Looking to be immersed in his cultural roots for the first time, Sharma visited the Golden Temple in Amritsar.
Sharma, a cyber security major living in Central Islip, recalls being amazed and excited to observe people from around the world while admiring the history and heritage of his homeland.
"I'm more grateful for things now," said Sharma. "Going back to your homeland and your culture, no matter the country, is a trip I'd advise everyone to take."
As Sharma entered the Golden Temple, a line formed behind him with people from all over the world. As he looked around the Temple, also known as Harmandir Sahib, he was amazed by the enormous white complex, a shrine made of pure gold residing in the center. He was given a holy offering called Prashad, then spent the rest of the day meditating and taking a bath in the Amrit Sarovar, a tank surrounding the shrine, to cleanse his spirit.
It was a "beautiful and peaceful experience," Sharma recalled, smiling.
Becoming Aunt Krystyna
By Leanne Pastore
When her vision began to suddenly decline last semester, Krystyna Plesnik was terrified that she may wake up one morning and never be able to see again. To combat her worsening eyesight, she had brain surgery on Aug. 11: a procedure her doctors said would not be her last. So when she found out her brother and sister-in-law were expecting a baby, she felt a renewed sense of hope for the future for the first time in months.
"When I found out my sister-in-law was pregnant, that was my reason to keep going. I thought: 'I need to meet this kid."
Plesnik, a 20-year-old theater major from Miller Place, started getting headaches, ringing in her ears and noticed her pupils were dilated often in Oct. 2018. Seeking advice from medical professionals, she was diagnosed with Idiopathic Intracranial Hypertension, or IIH, in December of the same year- a disorder caused by extra fluid around the brain and spinal cord building up in the skull. Although surgery has relieved many of these symptoms, doctors have told her she will need to have more procedures in the future to keep symptoms at bay. 
The disorder "has taken a lot of [her] life away"- she is still waiting to see if she will be able to do certain everyday tasks like driving a car. Although living with IIH has been an uphill battle for Plesnik, receiving photos, videos, and FaceTime calls from her brother and sister-in-law in Washington State of baby Isabella, now nearly three months old, has been the highlight of many difficult days.
"She has brought so much light into my life," Plesnik said with a smile.  
Slipknot Refreshes Xavier's Summer
By Hao Guo
When Xavier Vasquez found out his favorite band would be at Barclays Center this July he immediatley called three of his friends who are also Slipknot fans, and bought a ticket.
Vasquez, a 21-year-old liberal arts major, from East Hampton, was most looking forward to hearing the metal band's song "Before I Forget". 
"It's my favorite song! I went there for that song! When I listened to [it],  I was deeply touched by the beat and guitar riffs," Vasquez recalled while sitting at a table in the cafeteria in the Babylon Student Center.
At the concert, Vasquez donned black clothes and a shirt with the band's name on it. His friends wore chains around their necks and masks on their faces. As they arrived, a firework show lit up the entire stadium. It was like a festival, Vasquez said.
As "Before I Forget" played, Vasquez laughed, clapped, and chanted with the band's singer, Corey Taylor. Later, Vasquez and his friends joined the mosh pit as the audience screamed and pushed each other around. At one point, he was suddenly pushed and separated from his friends. Luckily, he was able to find them at the end of the show.
"It was the most exciting moment," Vasquez said, his eyes wide. "It refreshed my summertime!"