Returning Students Chart Bold Courses Back to School
Among the examples: Patricia Russo, who returned to school after 25 years and took a class with her son. The two graduated at the same time.
Last semester, Patricia Russo, 57, a general studies major who returned to college after a 25-year hiatus, during which she working various jobs, including running her own daycare business, had the rare experience of taking a class with her own son.
She and Nolan Russo, 20, a liberal arts major, took a Global Climate Change class together.
"One time we had to partner up for an assignment, so me and my son chose each other," Russo said. "It worked out better than I thought it would. It was really cool. We mostly drove to college together and he used to wait for me so that we could walk together to the class. It is that moment that I will cherish forever.''
Nolan Russo said it was different yet exciting to be in the same class as his mother. ''I loved having my mom in my class. Not only was she my mom at that moment, but she was also my partner in studies, which was so unique and fun.''
Both Patricia and Nolan graduated from Suffolk in December.
"I used to regret not finishing college before," Patricia Russo said. "I did think about it over the years when I didn't go to college, but I was waiting for the right time. I always felt like something was missing." 
'It's never too late'
"It's never too late, if you want to do it you will find a way to do it, even if it is one class a semester," Russo said. "What I learned in life is to take one step at a time, and that made my life easier."
She said seeing students around her not giving up and trying so hard was ''inspiring.''
Russo is among many Suffolk students who have not been to school for years, if not decades, who come to Suffolk set on fulfilling goals that were delayed by choice or circumstances. Their experiences are often eye-opening and inspiring by the common thread of resiliency.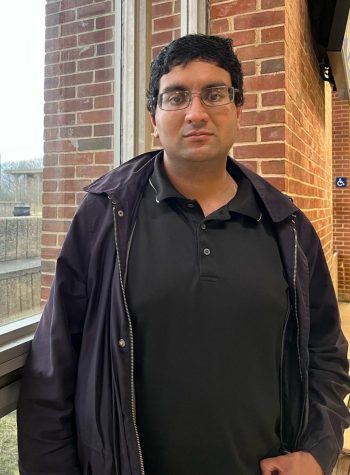 Haris Rehman, 28, Ronkonkoma, physics major
''I started my college life back in 2012, but then I stopped as I had to help my father establish his auto shop in Ronkonkoma. We suffered financially so I had to drop college as it was a necessity at that time,'' Rehman said. ''I was always planning on coming back to college. I just didn't know when. But in 2020, I decided to come back and now that I am here, finishing my degree, and knowing that I am performing so well in my classes does make me very happy. I think I just needed the right moment.'' 
Rehman said he wants to transfer to Stony Brook University after Suffolk and continue his physics journey. 
''I want to understand the language of the universe with the help of physics, I consider physics and the knowledge of life and science pure knowledge,'' he said. He stressed how helpful the writing center has been, and motivated every student to take advantage of the facilities offered by the college. 
''If anyone is facing a hard time during their college journey, especially after Covid-19, I want to suggest them to take it easy, always ask questions and to be focused.''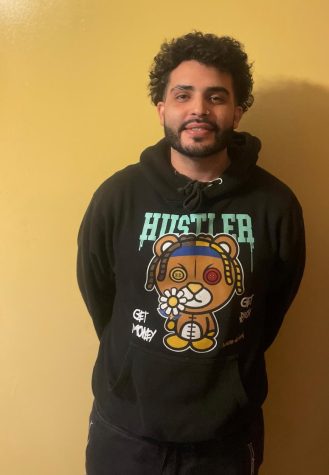 Christian Daniel Rivera, 31, Mastic, psychology major
''My college journey first started when I was 19-year-old, and then I dropped college the first time after my second semester because my mental health was suffering due to my family problems. I came back to college when I was 22, and then dropped again because my parents separated. Now, after eight years I am back for the third time, and I am not stopping until I complete my degree,'' Rivera said. He added, ''It was hard to concentrate on my studies back then, but I was always determined that I am going back to college to complete my studies. I always wanted to be a counseling therapist, and suffering from mental health related issues gave me more motivation to help others those who are dealing with the same issue.''
''It's been a journey, but I am going to keep pushing it through and I will give my best,'' he concluded. 
Russo added: ''You can't take away someone's knowledge. There's nothing to lose. You only have something to gain.''