Amazon and Suffolk Join Forces to Launch the Career Choice Program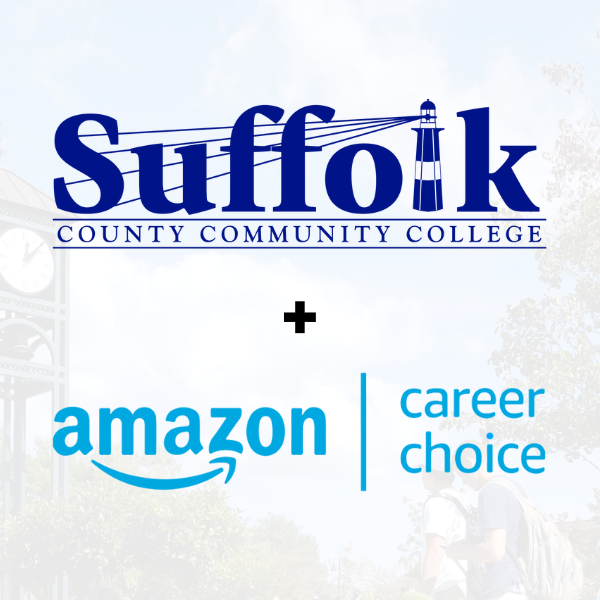 Suffolk County Community College has been selected as Amazon's first education partner for its Career Choice program in New York, which aims to help the retail giant's hourly employees.
The program is an education benefit provided by Amazon that offers a variety of upskilling opportunities, including full college tuition, industry certifications and foundational skills such as English language proficiency, high school diplomas and GEDs. 
The program will start in the fall 2023 semester.
"Suffolk's core mission is to provide outstanding and affordable educational opportunities for all county residents," Suffolk County Community College President Dr. Edward Bonahue said in a statement. Partnering with Amazon will allow us to connect a new audience of working students with either traditional college courses or career-oriented training for in-demand jobs, that will positively impact their lives and our communities."
"This adds to the many benefits available to our employees on Long Island and participants will join 110,000 Amazon employees around the world who have already participated in Career Choice," said Carley Graham Garcia, Amazon's head of community affairs in New York.
Suffolk County Executive Steve Bellone also praised the partnership.,
"This partnership showcases both the college and Amazon's commitment to providing students with the skills and knowledge needed to succeed in the 21st century workforce," Bellone said in a statement.
Apply to the Career Choice program.