Seven Fall Spots To Visit On Long Island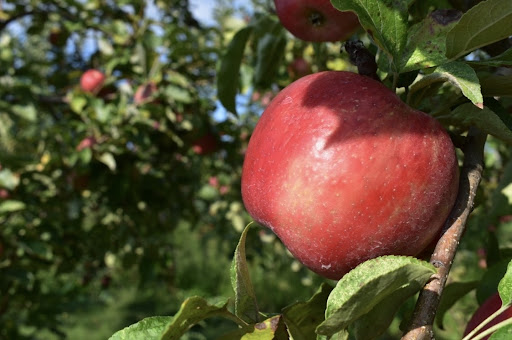 Every year when Fall arrives, I tell myself I'm going to find all the hidden gems I can before winter, yet I find expensive pumpkins, stale pastries, and jam-packed crowds flocking to spots that are less than eustress. So, this year Compass News decided to make a list for every Long Islander that needs chill spots that are worth the traffic. 
 1. Woodside Orchards
729 Main Rd, Aquebogue, NY, 11931
Open 11:30 a.m. through 5:30 p.m., Monday, Tuesday, Thursday, Friday, Saturday, and closed on Wednesdays.
 This tiny blip along a mile stretch of cozy antique shops and farmstands is an undiscovered gem. Small apple trees overhang a crunchy gravel driveway, hot sugar and sweet apples fill the air around this little wooden shack. They make their apple cider donuts fresh to order, and they come in greasy bags filled with sugar. These benet-like bites are the best I've ever had, and I challenge anyone to tell me differently. So, try it for yourself and tell me what you think. If donuts aren't your thing and these delicious morsels don't convince you, Woodside Orchards also has a selection of craft ciders, both non-alcoholic and hard, apples, cookies, pies, and brownies. 
Goodale Goat Farms 
 250 Main Rd, Riverhead, NY, 11901
 Open 7 a.m. through 7 p.m. Monday through Sunday.
Giant metal animals welcome you to Goodale Goat Farm. Goats beckon you from the road. Entry to the farm is free early in the season. Their shop that sits at the farm entrance includes cold sodas, home-baked pies, cookies, pastries, handmade pizzas, and locally sourced farm-fresh cheese, meat, milk, and soap. The goats are just the beginning; they lead you into the farm's residents, cows, chickens, sheep, and pigs. They're all extremely welcoming.
Hampton Coffee Company
 272 Main Road (East of Goodale Farm) Aquebogue,     
 NY Established 2016. 
  Open 6 a.m. through 5 p.m. Monday through Sunday.
Hampton Coffee Company is a landmark among the Hamptons, where Starbucks seems to be few and far between. A casual cafe, espresso bar, bakery, juice bar, this place has it all. It's a one-stop-shop from freshly baked croissants, muffins, and scones, it's a must on any fall outing, and if you come to miss it, it's open year-round, unlike other seasonal shops.
         4. Jason's Vineyard 
  1785 Main Rd, Jamesport, NY, 11947
  Open 11 a.m. to 6 p.m. Monday through Sunday.
This mesh of Jamesport and  Aquebogue is a small drive down the road from the stops above. This one is only for those 21 and up; if you are, you'll find llamas in the front yard of the vineyard adjacent to rows of grapes. Fairy lights drape the outside porch that often has a live band you can hear from the street. According to the vineyard website, "Jason's Vineyard was planted in 1996 using only the finest clones of Cabernet Sauvignon, Merlot, Malbec, Chardonnay, Cabernet Franc, and Petit Verdot". 
William Ris Gallery 
1291 Main Rd, Jamesport, NY, 11947 
 Open 12 p.m. through 5 p.m. Monday through Sunday.
William Ris Art Gallery is owned and directed by Mary Cantone. The cozy collection features many native Long Islanders with mediums in wood carving, textured paintings, tye-dye, and glass. Unlike typically pretentious galleries, this one is warm and inviting; a giant gold painting with metallic textures hangs inside the entrance guarded by a large metal horse sculpture that stands at attention just outside the gallery. The pieces range from affordable to more expensive, but there's something for everyone, art has never been experienced so intimately as in this gallery. 
Garden Worx 
 696 NY-25A, Miller Place,  NY, 1176
Open 10 a.m. through 5 p.m. Monday through Friday, 9 a.m. to 4 p.m. Saturday and Sunday  10 a.m. through 4 p.m.
Make sure to stop by this beautiful farm out east; it's owned and run by two badass women, Natasha and Connie. The farm is centered around sustainability, keeping things local and ethical. They sell CBD gummies, which make the experience even better. These two inspiring women cultivated and are a part of Garden Worx and Zeal CBD. Natasha took me on a tour around the farm and told me about their locally sourced hemp crop that they grow and harvest from the farm and process in New York. She also showed me their pumpkin patch that is open to the public, along with their plums, pears, huge sunflower patch, and u-pick apples they rejuvenated after being left by the previous owner. These two women are beyond sweet and deserve a shoutout and a visit. And if you're not about CBD, their sunflower bouquets are only five dollars.
Bay view Market & Farms, 891 Main Rd, Riverhead, NY, 11901
  Open 8 a.m. through 6 p.m. Monday through Sunday.
A Combination of farmers' markets and farms, this indoor-outdoor store has everything from raw honeycombs, jams, jellies, fresh vegetables to a variety of grapes I've never heard of. If you don't pick up any baked goods, cheeses, or produce from this lovely out East offshoot, I would suggest having the freshly roasted corn. It's super sweet and packs a punch if you like it spicy like me.