Review: The Last Duel
Disclaimer: This review will contain themes of violence, war, and sexual assault.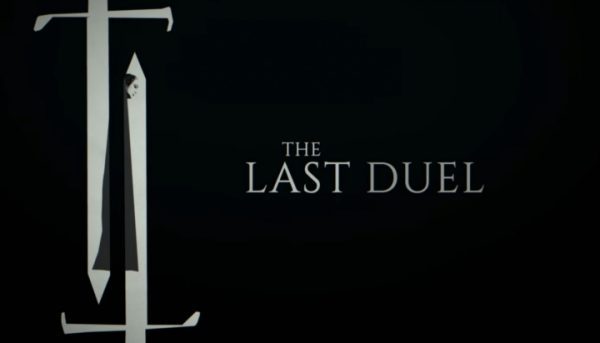 The Last Duel was based on a novel of the same name and focused on the real-life events that led to this life-changing duel. The films focus on multiple characters played by Jodie Come, Matt Damon, Ben Affleck, and Adam Driver. The film's runtime is 1 hour 53 minutes long and was first released at Venice Film Festival on Sept. 10, 2021. It is directed by Ridley Scott, who also has another film coming out later this year.
Back then, in medieval European times, people would settle disputes with a judicial duel. These duels went by three names: trial by battle, the wager of battle, or a duel to the death. People found these duels to be valuable and helpful. However, this method of solving disputes would soon be considered illegal, especially in France. This film may raise the question of 'Why do people partake in such a gruesome action?' This question is answered In the Last Duel. It does not respond for other duels, but it explains its reasoning and significance as this being one of the last duels held in France.
The film begins with the preparation and the beginning of the duel, and then it proceeds to the point of view of Sir Jean de Carrouges (Matt Damon), Jacques Le Gris (Adam Driver), and Marguerite De Carrouges (Jodie Comer). The film is split into three parts: De Carrouges is a knight who fights for the French Crown and is recently married to his second wife, Marguerite. Marguerite is a loving and dutiful wife that suffers a traumatic experience. He is also dealing with a feud with Le Gris because the land is taken away from him. Le Gris is the right-hand man of Count Pierre d'Alencon (Ben Affleck) and enjoys the wealth of being under the wing of the count.
Le Gris becomes infatuated with Marguerite, stating that he has fallen in love with her. He is head over heels for her and is willing to do anything for Marguerite's attention. But as for the fact that he is the one that sexually assaulted her, I don't understand what love means to him. This matter is addressed in a trial before the French King, and De Carrouges declares a duel to the death against Le Gris. However, if Le Gris wins, De Carrouges will be dead, but Marguerite will be burned alive at stake for giving false testimony.
While this film is an epic historical film drama and historically accurate, I have some reservations about the film. It hurts to watch this film as a woman, and from the viewer's perspective, you can't help but feel bad for Comer's character. Marguerite didn't do anything bad, and she still went through the unthinkable. Marguerite was brutally questioned about everything in the trial, from her reproductive health to her sexual life.
Currently, a woman coming clean about her sexual assault would be accepted by society and ultimately be seen as the brave thing to do. However, in 1300s France, it would be considered illogical for a woman to expose her abuser as Marguerite did. Everybody mistreated her, even her husband. De Carrouges was a terrible husband towards Marguerite; he was always cold and bitter towards her. Even when he found out Le Gris forced himself upon her, he choked her. He didn't support Marguerite out of respect for his wife; he did because his ego was bruised. In my opinion, if Le Gris were not her abuser, he would have done nothing for her.
While this film was hard to watch, the performances by the cast were terrific. I especially enjoyed Jodie Comer's performance. I do warn that this film is very gory due to warfare. If you watch Game of Thrones, then you will probably be fine. But I urge you to watch this film at your own risk since this film contains sexual assault depicted twice.