Call for Submissions for Perspectives Literary Magazine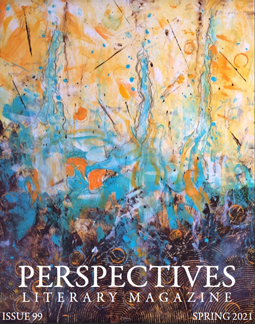 Leanne Warshauer, Faculty Advisor, Perspectives Literary Magazine
September 29, 2021
Hello from Perspectives Literary Magazine, SCCC's art and literary magazine published from the Ammerman campus.
We are looking for submissions for our Fall 2021 issue. The deadline is November 1st but our staff is ready to start looking at submissions now.
Our email is  <[email protected]>.
Below are some submission guidelines. And here's a link to last semester's magazine, proudly comprised almost entirely of student submissions and put together by our staff. The magazine publishes in print and digital form: https://issuu.com/perspectiveslitmag/docs/spring_2021_perspectives_magazine
Any questions email me or our editor-in-chief, Kyle Crawson  [email protected]
We are also always looking for new members so if you're interested in joining our staff, we would love to hear from you.
Guidelines for submission:
We accept poetry, short stories (no more than 5 pages double-spaced), prose, drawings, paintings, sculpture, and photography.
You may submit multiple pieces for consideration.
When submitting include your name as you would like to see it in print and the title of your work.
Suffolk students are particularly encouraged to submit but we consider submissions from everyone, including faculty and friends of Suffolk.
After submitting you will be notified by our editorial board that we have received your work. Our editors will then notify you again and let you know if we have accepted your work for publication. Please include an email address that you check regularly (Suffolk students please use your Suffolk email).