Five Coffee Shops On Long Island That Students Are Loving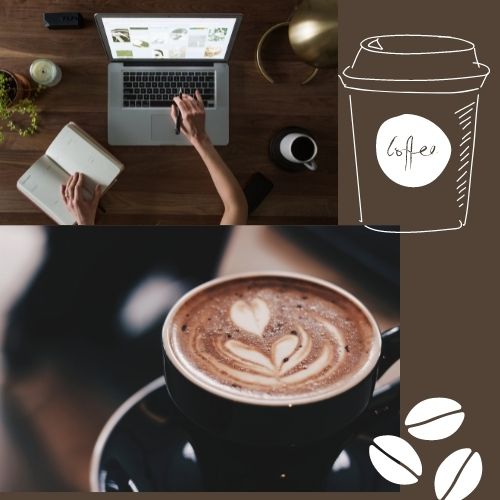 If you're a college student, chances are life can become chaotic at times as we have come accustomed to juggling various tasks at once and somehow maintaining a social life. Coffee shops have become a place that students from all backgrounds come to seek a peaceful and or indulgent break from the distractions of our everyday life. Compass News has compiled a list of five coffee shops that students from all around Suffolk County have declared as a must-try for hittin' the books. 
1.) The Bean in Bay Shore
This late-night coffee shop is located at 47 East Main Street in Bay Shore and is open 6 a.m. through 11 p.m. Monday through Thursday and is open till midnight on Friday and Saturday and 8:30 p.m. on Sundays. This shop is known for its cold brew, which takes 48 hours to steep. Originally from St. James, Alex Fazio is a previous Suffolk County Community College (SCCC) nursing student who enjoys doing her school work at this location. She describes it as having "the best environment" and says that the vibe is "cozy," making it a great spot to be productive. Not sure what to order? Fazio says that their iced hazelnut latte is her personal favorite.
2.) Soul Brew in Saint James
Soul Brew, located on 556 Route 25a in Saint James, is a specialty coffee shop and eatery with local artists' works and lots of colors to create a groovy environment. Their hours are Monday through Friday, 7 a.m. through 4 p.m., and open to 5 p.m. on Saturday and Sunday. This spot is not to be skipped if you want a more upbeat site to grind away on homework. Don't believe us? Just ask Emily McGhee, whose a current (SCCC) student from Middle Island. "I love Soul Brew for the ambiance; it always feels homey and cozy. Their coffee is delicious, and they serve food too."
McGhee notes that her favorite order to get is a classic matcha latte with oat milk.
3.) Southdown Coffee in Glen Cove
Located on 149 Glen St. in Glen Cove, this coffee shop is noted by caffeine enthusiasts for its historic and intimate vibes. This spot is one of four locations throughout Long Island. Southdown Coffee has even been rated as one of the best coffee shops in America by FoodandWine.com; you can find the article here: https://www.foodandwine.com/travel/restaurants/best-coffee-shops-america-2019 Bonnie Nielson is a Speech Pathology major at Long Island University and has spent many days bunkering up in this cafe to get work done. Nielsen said that "they (Southdown Coffee) have a small fireplace, and it is so cozy." Nielson recommends trying the Hot Dirty Chai Latte. The hours of operation are 7 a.m. – 6 p.m. every day.
4.) Druthers Coffee in Stony Brook
If you're looking for a bustling spot filled with motivated students doing homework and catching up with friends, look no further. This spot takes classic coffee drinks and elevates them to the next level. SCCC student Liliana Mendel's personal favorite is their Burnt Caramel Latte, a spin-off of the classic 'Caramel Machiatto.' Looking for something more decadent? They also have a Blue Cocoa drink made with white chocolate, oat milk, chamomile, lavender, spearmint, lemon myrtle, and butterfly pea flower. They are known for their coffee and their Druthers Egg Sandwich, which has fried egg, smoked cheddar, crispy shallots, and Calabrian chili aioli and served on a freshly toasted bagel. "The environment is so nice and relaxing, and they have a great selection on their menu," said Mendel. Their hours of operation are 7 a.m. to 6 p.m. on weekdays and 8 a.m. to 6 p.m. on Saturdays, and they are open until 4 p.m. on Sundays. 
5.) Jack Jack's Coffee House in Babylon
Last but certainly not least, we have Jack Jack's House in Babylon, which is located on 223 Deer Park Avenue and is open 7 a.m. to 5 p.m. every day. In addition to their drink menu, they have some vegan food options that are pretty inventive. Take their Buffalo Chickpea Wrap or their Veggie Head BEC. This place has something for everyone. Kyra Higbie is a Journalism major at SCCC and frequently enjoys grabbing their hot vanilla latte with almond milk to give her that extra kick when studying or on the go. Higbie notes that this spot is her favorite because it's "quiet, and it's a little nook in the wall that feels cozy and warm." Who doesn't like to feel that extra coziness when the stress of meeting deadlines settles in?