Banned Books Read-Out: April 20th 11am-12:30pm on the Ammerman Quad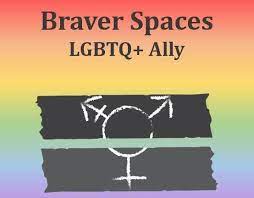 Susan Wood, Media & Reader Services Librarian
March 30, 2022
Book challenges & bans in school and public libraries are at an all-time high. Politicians and conservative activists have curated and disseminated lists of books they consider harmful to children. These books include those about the LGBTQ+ community, comprehensive sex ed, and race/racism.
Parents and community members have been encouraged to advocate for the removal of these books, and some school administrators are preemptively removing titles to avoid controversy. This has created a chilly climate for teachers, librarians, administrators, and school board members who feel that developmentally-appropriate books on these topics are beneficial to children and young adults.
Join the Banned Books Read-Out: April 20, 11 to 12:30 on the Ammerman quad behind the Babylon Student Center. Select any of the books from these lists and read a passage to protest book banning.  Contact Susan Wood at [email protected] for more information and to borrow one of these titles.
Ask a Queer Chick: A Guide to Sex, Love, and Life for Girls Who Dig Girls
This is Kind of an Epic Love Story
Rainbow Revolutionaries: 50 LGBTQ+ People Who Made History
Changing You: A Guide to Body Changes and Sexuality
Rainbow: A First Book of Pride
Beyond Magenta: Transgender Teens Speak Out
For more information go to
https://libguides.sunysuffolk.edu/bannedbooksreadout